THE RIAU ISLANDS PROVINCE GOVERNMENT'S COMMITMENTS ON THE PERSONS WITH DISABILITIES PROTECTION FROM NATIONAL AND INTERNATIONAL LAW PERSPECTIVES
Fahmi Ari Yoga

Universitas Internasional Batam

Rina Shahriyani Shahrullah

Universitas Internasional Batam

Elza Syarief

Universitas Internasional Batam
Abstract
This study aims to review the commitments of the Riau Islands Province in enforcing the PwD rights mandated by the Convention on the Rights of Persons with Disabilities (CRPD) and Law No. 8 of 2016 concerning Persons with Disabilities (PwD Law). This study adopts normative legal research by using secondary data, and examining it based on the content analysis. The study finds and concludes that PERDA KEPRI on PwD has incorporates the principles, purposes and rights under the CRPD. However, it is different from the current PwD Law because it does not specify the rights of women and children with disabilities, yet it remains to be valid because it is permitted by Article 150 of the current PwD Law. The commitments of the Riau Islands Province are also realized by concrete actions of KEPRI local governments, NGOs and communities by providing various assistance and activities for PwD.
Downloads
Download data is not yet available.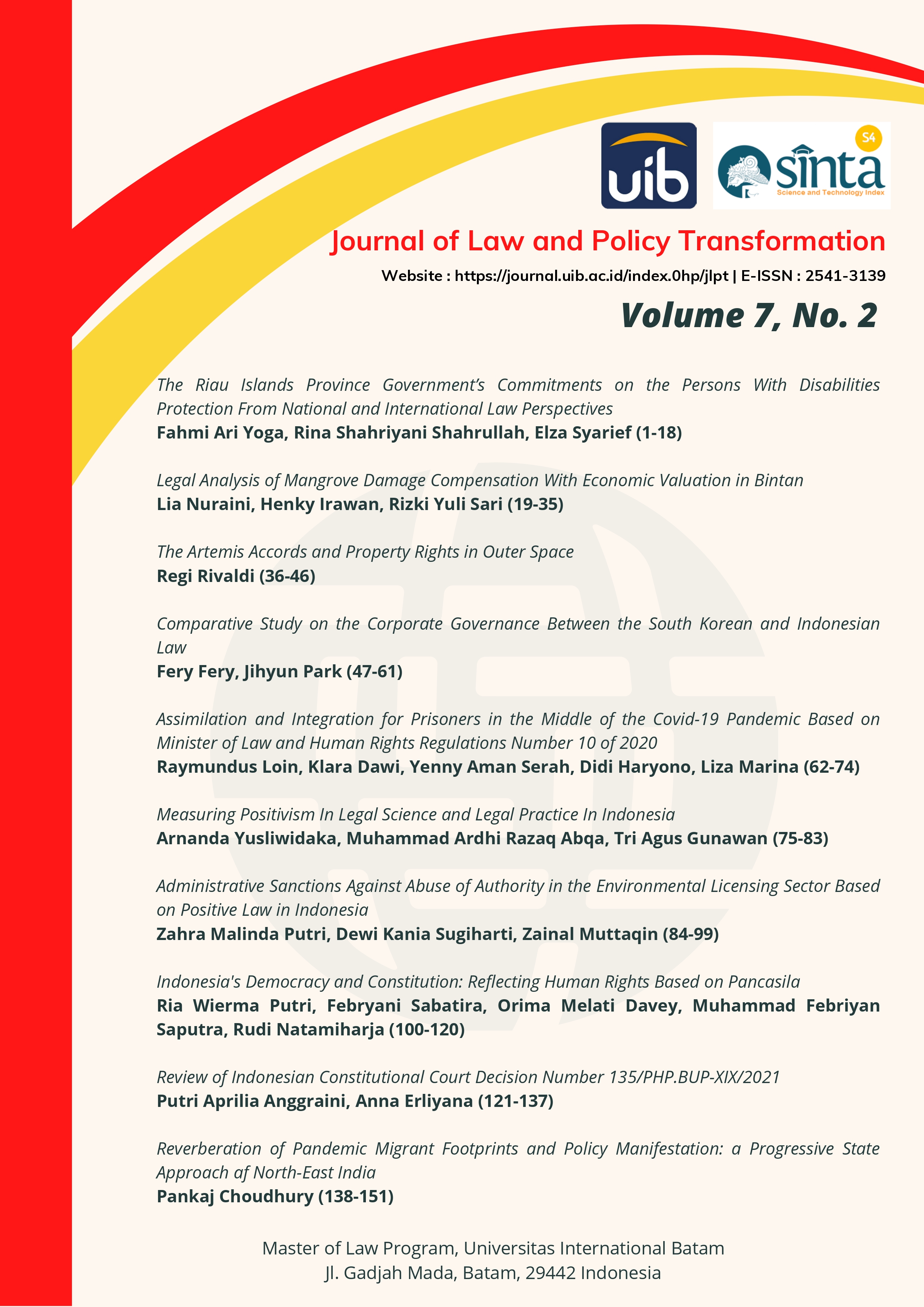 This work is licensed under a Creative Commons Attribution-NonCommercial-ShareAlike 4.0 International License.
Program Magister Hukum Universitas Internasional Batam