MEASURING POSITIVISM IN LEGAL SCIENCE AND LEGAL PRACTICE IN INDONESIA
Abstract
This research departed from strong legal positivism in the development of legal science and legal practice in Indonesia. This research aims to analyze the positivism in legal science and legal practice, particularly in law enforcement reflected on judge jurisprudence (court verdict). The method used in this research was juridical normative with library study approach, related to expert's doctrines and news sources related to some cases in Indonesia. This research explains that positivism highly affects law enforcement system. It can be seen from some judge jurisprudences tending to emphasize dominantly the positive law and ordinance and to prioritize law certainty. It of course generates pros and cons within society concerning judge verdict in some cases by people considered overriding justice aspect. In making verdict, a judge should obligatorily prioritize justice value, and law certainty and benefit and thereby can protect, put anything in order, and create peace in society life in dealing with the challenge of rapid time change.
Downloads
Download data is not yet available.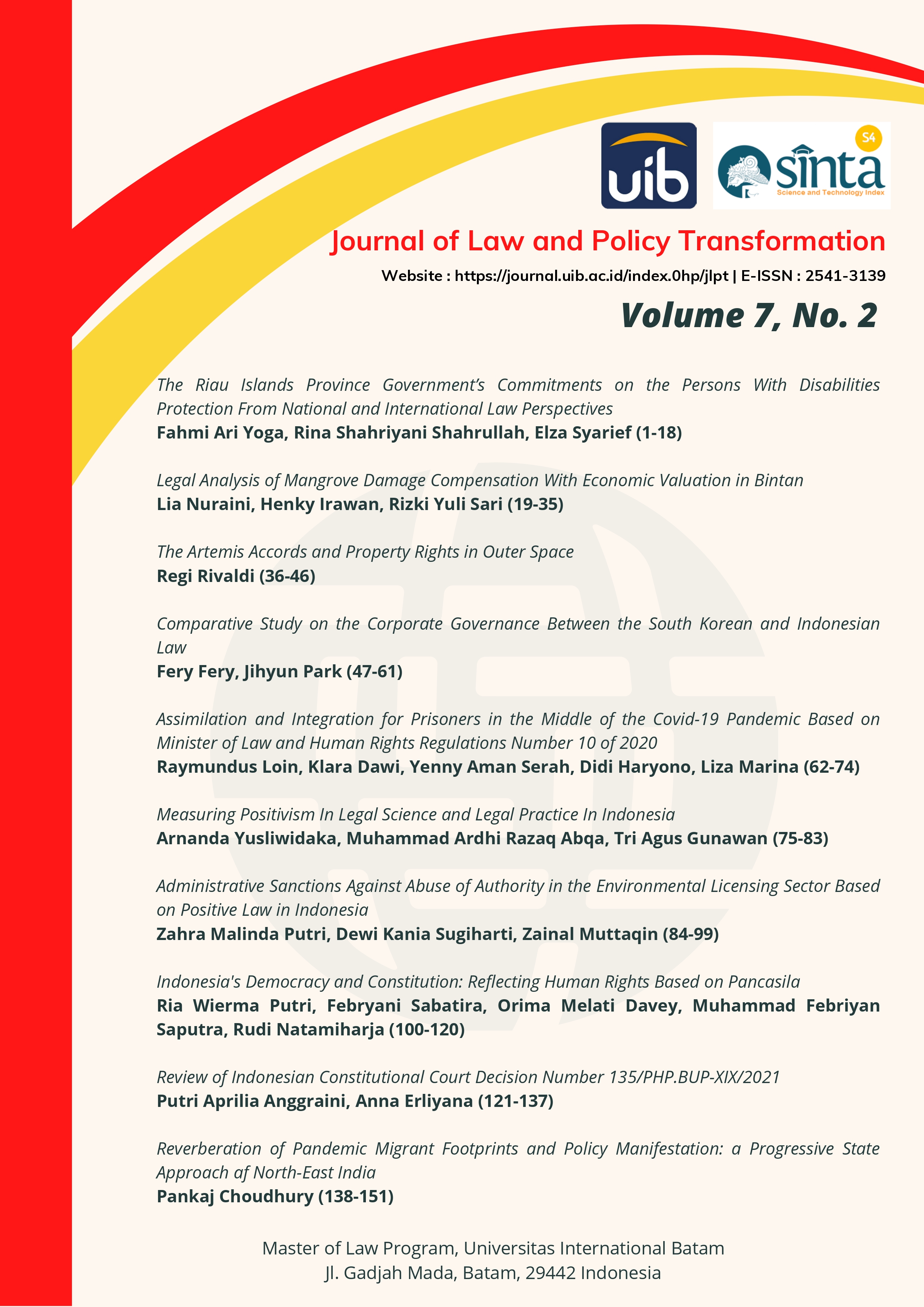 This work is licensed under a Creative Commons Attribution-NonCommercial-ShareAlike 4.0 International License.
Program Magister Hukum Universitas Internasional Batam