COMPARATIVE STUDY ON THE CORPORATE GOVERNANCE BETWEEN THE SOUTH KOREAN AND INDONESIAN LAW
Fery Fery

Alumni of Youngsan University

Jihyun Park

Youngsan University
Abstract
There are crucial differences about the corporate governance practices based on the regulation in Indonesia and South Korea. Director and Auditor are explained in the Korean Company Law, but it is absent in the Indonesian Company Law. Hence, this research aims to discuss the comparison between representatives of directors of a company and auditors between South Korean and Indonesian companies. It adopted normative legal approach that utilized a qualitative method in analyzing data and using secondary data. All secondary data was collected from library research.  It also adopted a juridical qualitative approach to analyze the secondary data. It found that the exact position of auditors in Indonesia is very different from those in South Korea. South Korean law is foreign to the term "commissioners", it has an auditor instead. Indonesia has both director and commissioner as the boards in a company. Auditor in Indonesia is an external party that must be hired by the company.
Downloads
Download data is not yet available.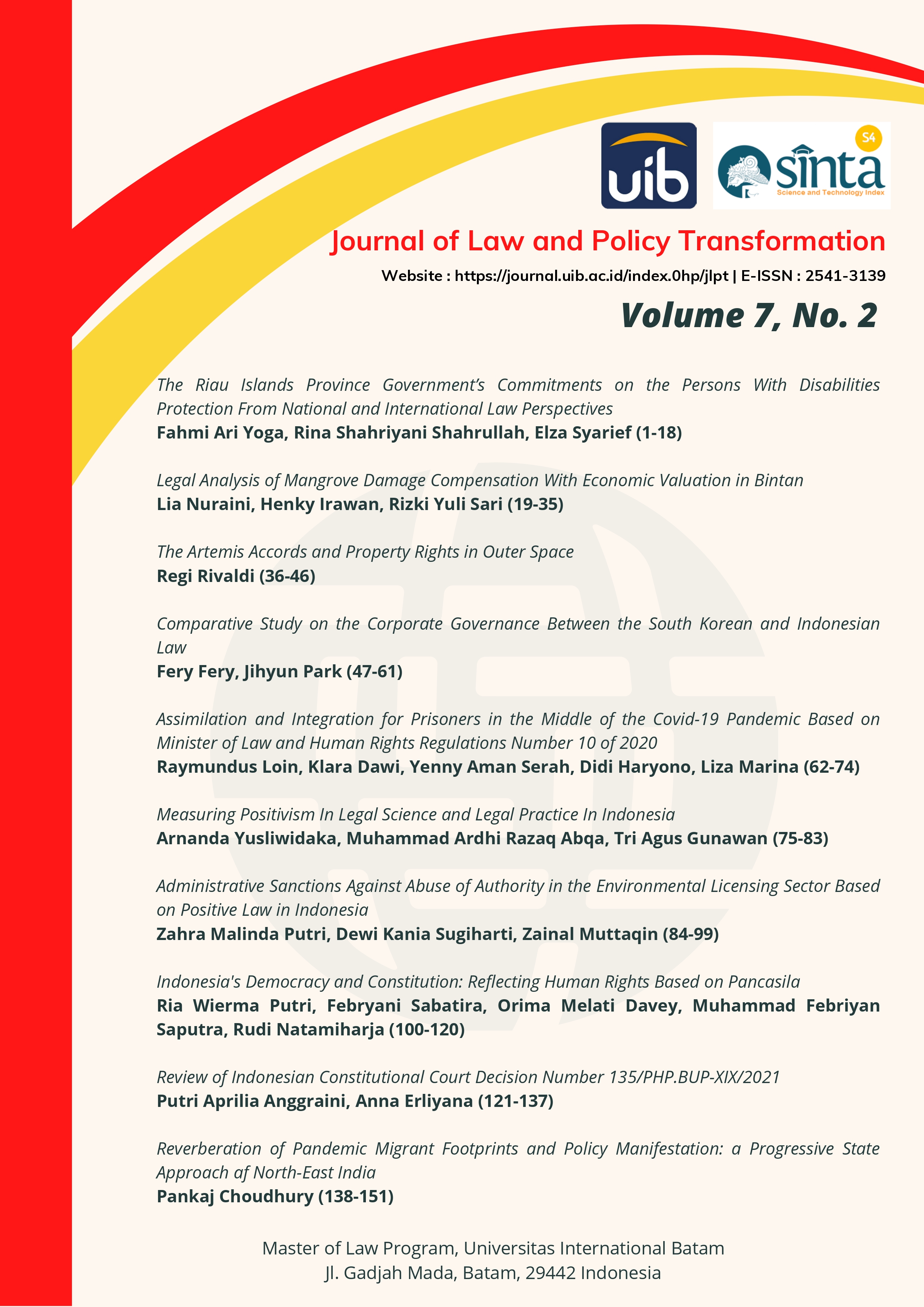 This work is licensed under a Creative Commons Attribution-NonCommercial-ShareAlike 4.0 International License.
Program Magister Hukum Universitas Internasional Batam