ADMINISTRATIVE SANCTIONS AGAINST ABUSE OF AUTHORITY IN THE ENVIRONMENTAL LICENSING SECTOR BASED ON POSITIVE LAW IN INDONESIA
Zahra Malinda Putri

Universitas Padjadjaran

Dewi Kania Sugiharti

Universitas Padjadjaran

Zainal Muttaqin

Universitas Padjadjaran
Abstract
Administrative sanction is a legal instrument used within the scope of state administrative law. Provisions regarding administrative sanctions are contained within the scope of state administrative law, one of which is contained in the rules regarding licensing. Permit is the most widely used juridical instrument in the scope of administrative law. In carrying out an activity carried out by the community, it must be related to the environment because the environment is an absolute part of human life. In practice, there are several phenomena of granting Environmental Permits that are contrary to laws and regulations which are indications of abuse of authority, but the application of administrative sanctions is not implemented properly. This research uses normative research method with analytical descriptive method. The results of the study conclude that the administration of administrative sanctions regulated in the government administration law against government agencies or officials in committing acts of abuse of authority has not been implemented because administrative sanctions are applied using civil servant disciplinary penalties.
Downloads
Download data is not yet available.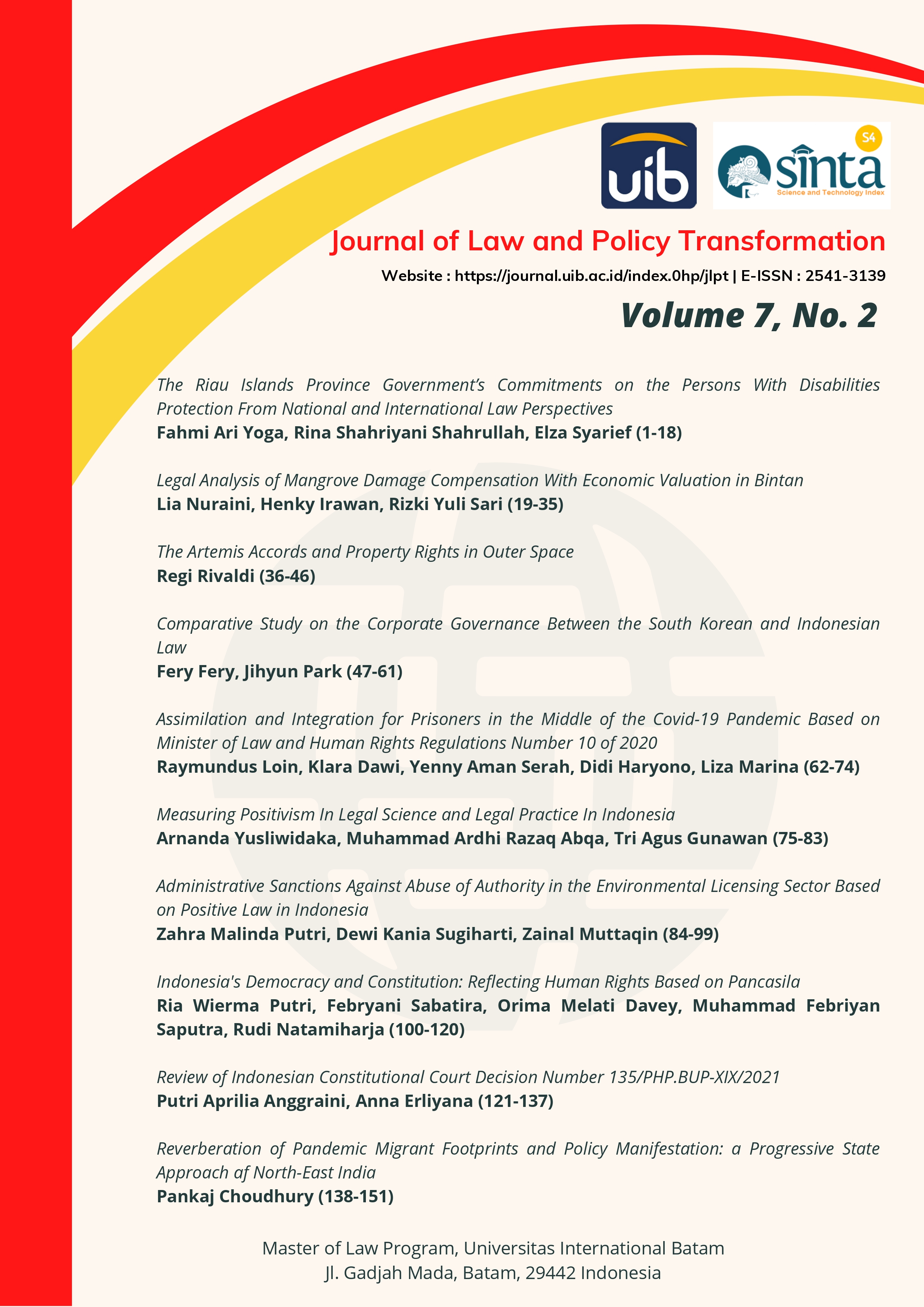 This work is licensed under a Creative Commons Attribution-NonCommercial-ShareAlike 4.0 International License.
Program Magister Hukum Universitas Internasional Batam