ASSIMILATION AND INTEGRATION FOR PRISONERS IN THE MIDDLE OF THE COVID-19 PANDEMIC BASED ON MINISTER OF LAW AND HUMAN RIGHTS REGULATIONS NUMBER 10 OF 2020
Raymundus Loin

Universitas Panca Bhakti

Klara Dawi

Universitas Panca Bhakti

Yenny Aman Serah

Faculty of Law Universitas Panca Bhakti

Didi Haryono

Universitas Panca Bhakti

Liza Marina

Universitas Sahid
Abstract
The provision of assimilation and integration programs is one of the answers to the problem of overcrowded prisons . As a result of being overcrowded, prisons cannot implement the health protocol, namely physical distancing recommended by the government. Policies for implementing assimilation programs during the Covid-19 pandemic should be accompanied by legal policies whose impacts can be beneficial for the legal system in Indonesia, especially regarding criminal policies, namely through reconstruction and/or reformulation of the criminal system and criminal sanctions through the application of social work criminal sanctions and prevention and/or or crime prevention through restorative justice efforts and this is taken into consideration as an effort to resolve the over capacity problem.
Downloads
Download data is not yet available.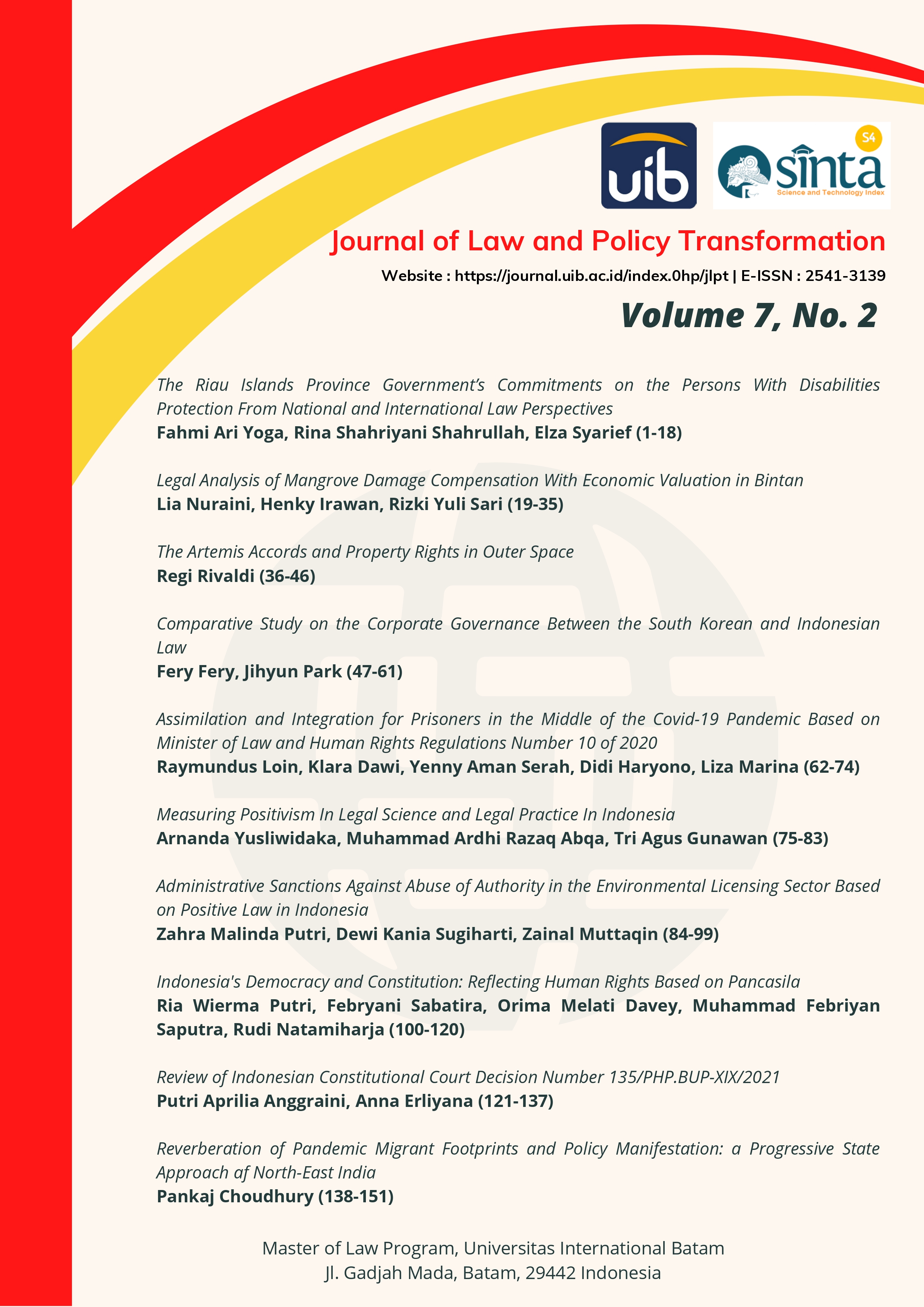 This work is licensed under a Creative Commons Attribution-NonCommercial-ShareAlike 4.0 International License.
Program Magister Hukum Universitas Internasional Batam