THE IMPLEMENTATION OF CEDAW PRINCIPLES ON REDUCING GENDER-BASED VIOLENCE DURING THE COVID-19 PANDEMIC
Afandi Sitamala

Fakultas Hukum Universitas Sultan Ageng Tirtayasa

Ferina Ardhi C

Law Faculty, Universitas Sultan Ageng Tirtayasa

Ahmad Lanang C

Law Faculty, Universitas Sultan Ageng Tirtayasa
Abstract
This study aims to identify the principles of CEDAW and analyze them to determine the effectiveness of these principles in reducing gender-based violence during the outbreak. The study was carried out using normative legal research methods that included a conceptual and statutory approach. A literature research will be used to acquire legal materials, and the legal materials will be assessed using CEDAW principles. The study's findings reveal that there are three foundational principles of the CEDAW these are non-discrimination, substantive equality, and state obligation. The principles are effective on plummeting gender-based violence in pandemic outbreak. The full application of the CEDAW principles remains a significant challenge.
Downloads
Download data is not yet available.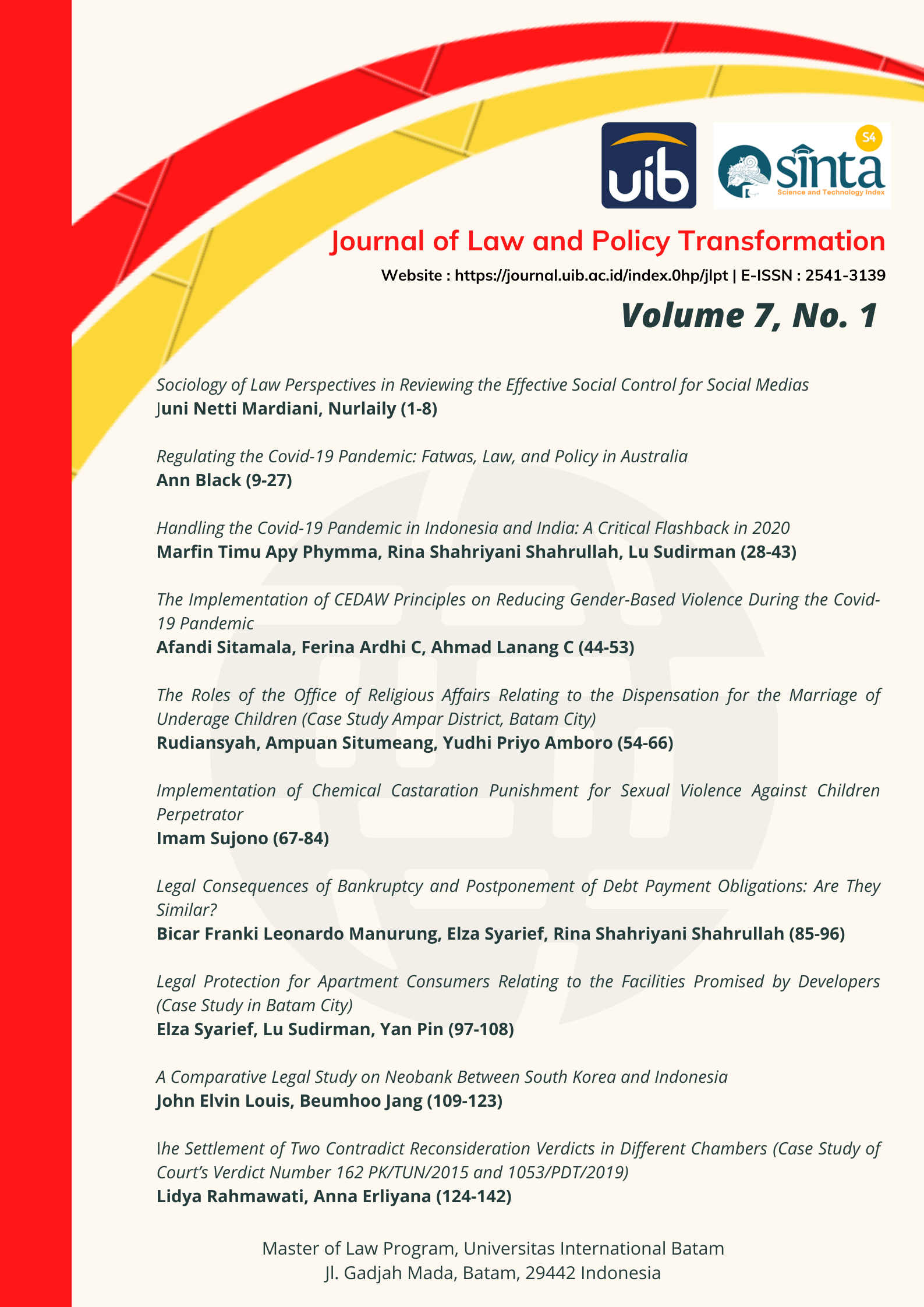 This work is licensed under a Creative Commons Attribution-NonCommercial-ShareAlike 4.0 International License.
Program Magister Hukum Universitas Internasional Batam