REGULATING THE COVID-19 PANDEMIC: FATWAS, LAW, AND POLICY IN AUSTRALIA
FATWAS, LAW, AND POLICY IN AUSTRALIA
Ann Black

Associate Professor, TC Beirne School of Law, The Univeristy of Queensland
Abstract
The COVID-19 pandemic tested governments, health systems, and religious communities. Australia prioritised health and community safely over freedom of religion which impacted on religious communal activities, which for Muslims were significant. Unlike Indonesia and other Muslim majority countries, where there is a respected well-established role for ulama, either collectively or individually, giving guidance and rulings (fatwas) to governments and Muslims, in a secular nation, like Australia, it is less established. This paper evaluates the ways by which the three main Islamic organisations in Australia aided their communities during the pandemic and to extent to which they supported their government in implementation of a regulatory raft of isolation and social distancing policies as well as the vaccine mandate. This is done by analysis of fatwas issued during the pandemic. It concludes that by working with, not in opposition to the government regulations, they provided optimal outcomes for the Muslim community and Australia.
Downloads
Download data is not yet available.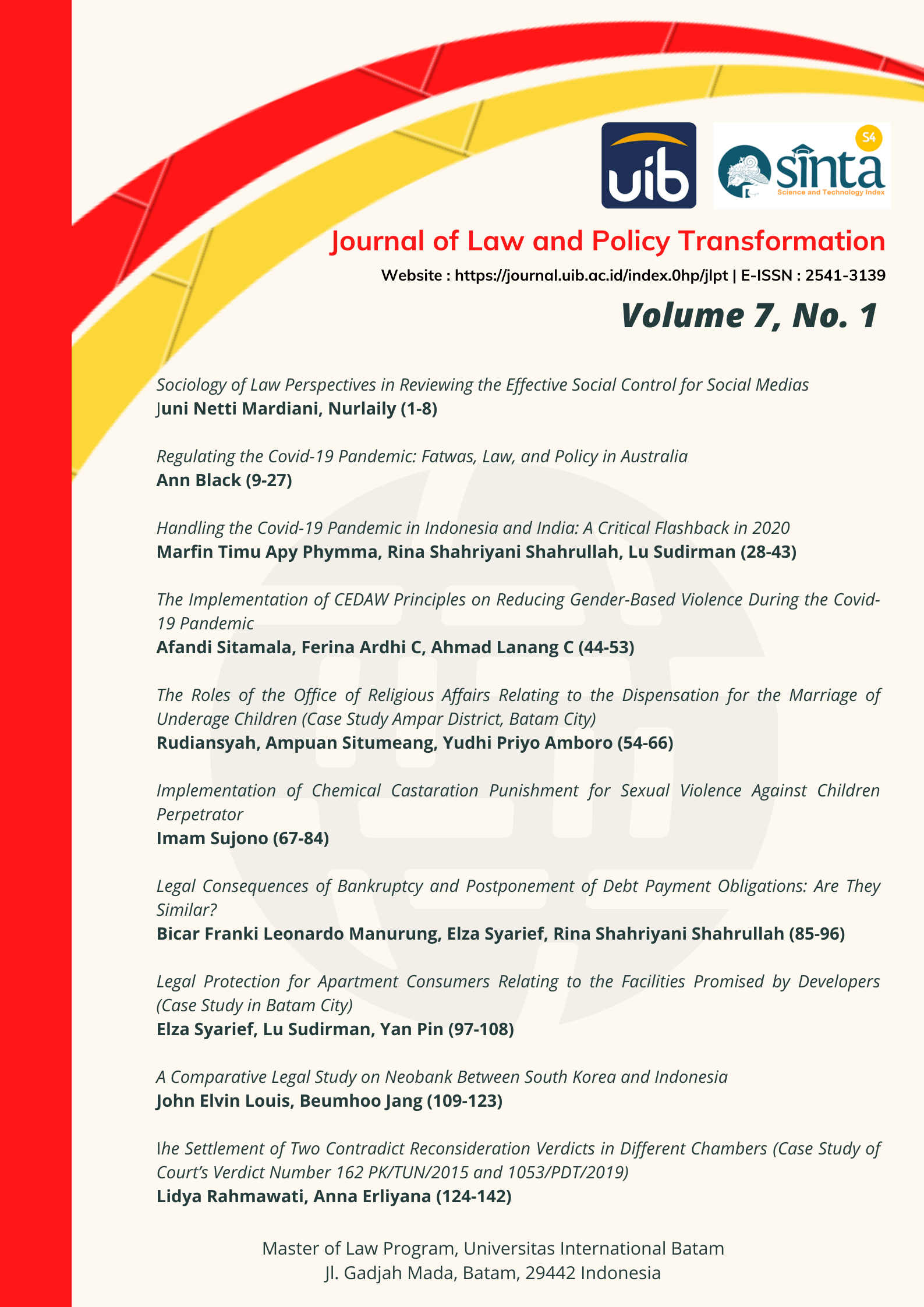 This work is licensed under a Creative Commons Attribution-NonCommercial-ShareAlike 4.0 International License.
Program Magister Hukum Universitas Internasional Batam