IMPROVING LEGAL UNDERSTANDING VIA EDUCATION OF LEGAL ENTITIES ON THE ESSENTIAL WORKING AGREEMENT IN BATAM CITY BUSINESS MANAGEMENT
Abdurrakhman Alhakim

Universitas Internasional Batam

Kendry Tan

Universitas Internasional Batam
Abstract
The enactment of Law No. 11 of 2020 resulted in revisions to Indonesia's labor rules. The employment agreement is one of the elements that has altered. An employment agreement is a contract between a worker and his or her employer that specifies the working conditions, rights, and duties of the parties. The employment agreement signed between the employee and the employer attempts to ensure both parties' rights and duties in order to achieve a healthy working relationship. According to the findings of interviews and observations conducted with PT. Rimba Rezeki Makmur, awareness of the value of work agreements in a firm is inadequate. As a result, legal counseling is required, as well as the design and writing of an employment agreements for a certain period of time and an indefinite employment agreement for PT. Rimba Rezeki Makmur in order to protect the rights and duties of employees and employers. This Student Creativity Program activity is carried out in phases and in a coherent way, namely preparation/pre-implementation, implementation, and assessment. The success of this community service activity is measured by increasing PT. Rimba Rezeki Makmur's understanding of the importance of employment agreements and the establishment of employment agreements that can be used by PT. Rimba Rezeki Makmur in the future to guarantee and protect the rights and obligations of workers and employers.
Downloads
Download data is not yet available.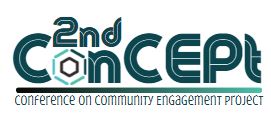 How to Cite
ALHAKIM, Abdurrakhman; TAN, Kendry. IMPROVING LEGAL UNDERSTANDING VIA EDUCATION OF LEGAL ENTITIES ON THE ESSENTIAL WORKING AGREEMENT IN BATAM CITY BUSINESS MANAGEMENT.
ConCEPt - Conference on Community Engagement Project
, [S.l.], v. 2, n. 1, p. 652-664, feb. 2022. ISSN 2776-5652. Available at: <
https://journal.uib.ac.id/index.php/concept/article/view/6446
>. Date accessed: 23 sep. 2023.